Our Story
Our story began 7 years ago.   Christmas was near and we had plans to travel to Dallas and celebrate it together with family.  My wife's grandmother was very upset because she had endured a hard year of various medical problems:   joint pain, an earache, an eye infection, strep throat, nausea, and a skin infection.  She decided that she would be taking too big of a health risk to travel for Christmas and had plans to stay home.   She was upset that she would be alone for Christmas and would not be able to see her family.  I reached out to a local physician and explained 

the situation.   The physician kindly approved a preventative care pack for her and I prepared it so that she could easily travel with it.  That same grandmother (age 95) travels today, 7 years later, with her Joe Pill Prescription Pack!
Joseph DeBons, PharmD
After completing undergraduate work at the University of Texas, I graduated from Texas Tech School of Pharmacy with a PharmD degree in 2001. I am inspired by how the practice of medicine is changing and excited to see how the transformative power of telemedicine can benefit my patients. Simplifying the appointment process, expanding digital communication, and elevating my patient's experience are my goals with Joe Pill. I wanted a platform developed for all patients so that they can voice their health concerns privately and improve their lives in a complete way!  I also am proud to work with a team of doctors who understand the benefits of telemedicine and providing solutions for the patients who choose Joe Pill.  We hold the highest standards from our medication suppliers and our pharmacy is LegitScript approved to assure patients of our commitment to excellence.  I chose the name "Joe Pill" for the platform because that's what my patients call me…  and it is way easier to spell, say and remember than my real last name: "DeBons"!
Joe Pill Telemedicine Providers
Joe Pill works with and connects patients with a team of independent, qualified licensed providers to determine whether the prescription services offered by Joe Pill are right for you, the stigma suffering patient.   Patients are provided a link to an affordable telephone visit for only $35.  Although the network of providers is independent and not employed by Joe Pill, they are committed to providing discreet health care solutions with affordable prices.   Together, the providers works closely with Joe Pill to provide quality, affordable 

healthcare

 to our patients.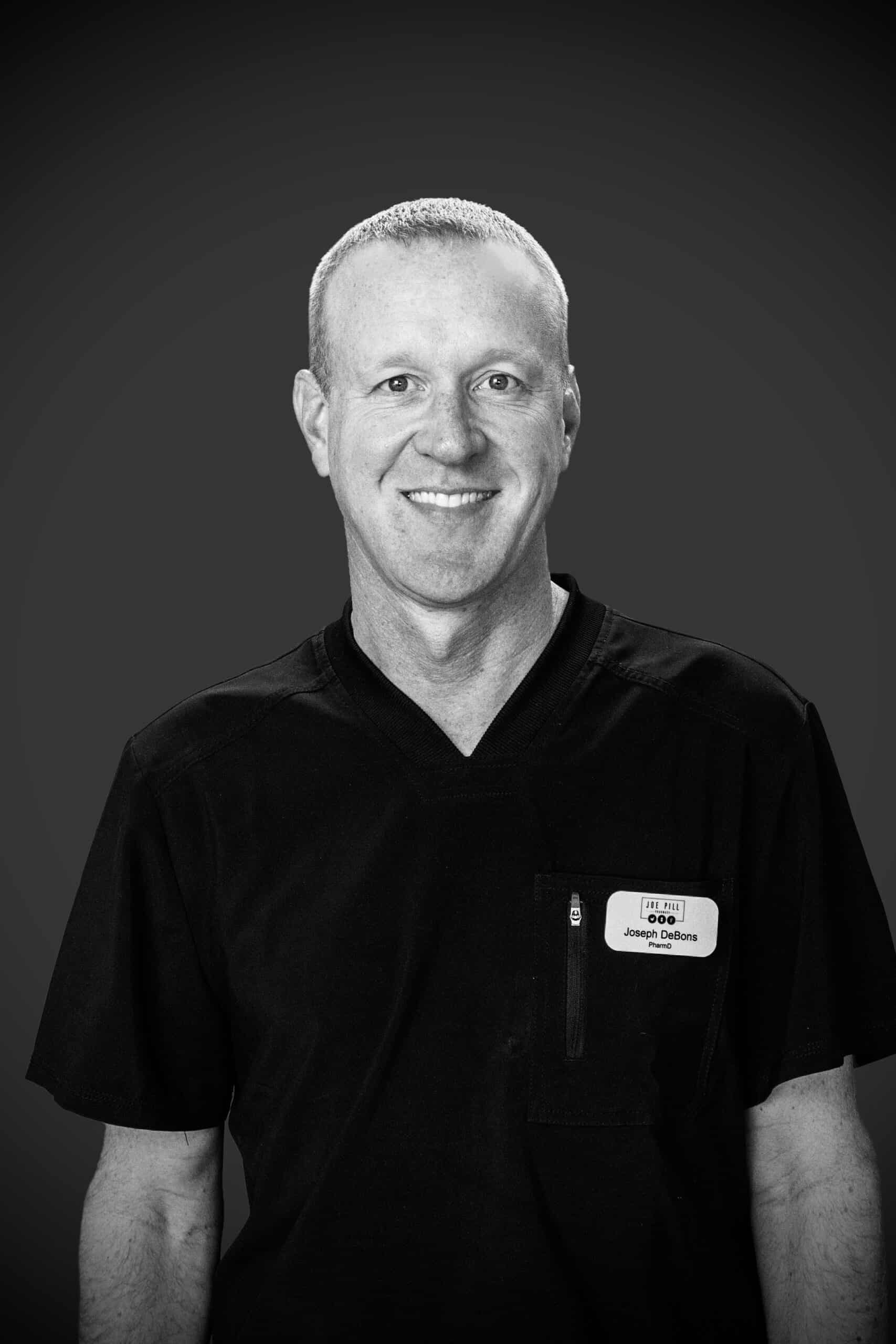 You can ask us anything
Contact us with any questions you have, and we will reply professionally and discreetly.