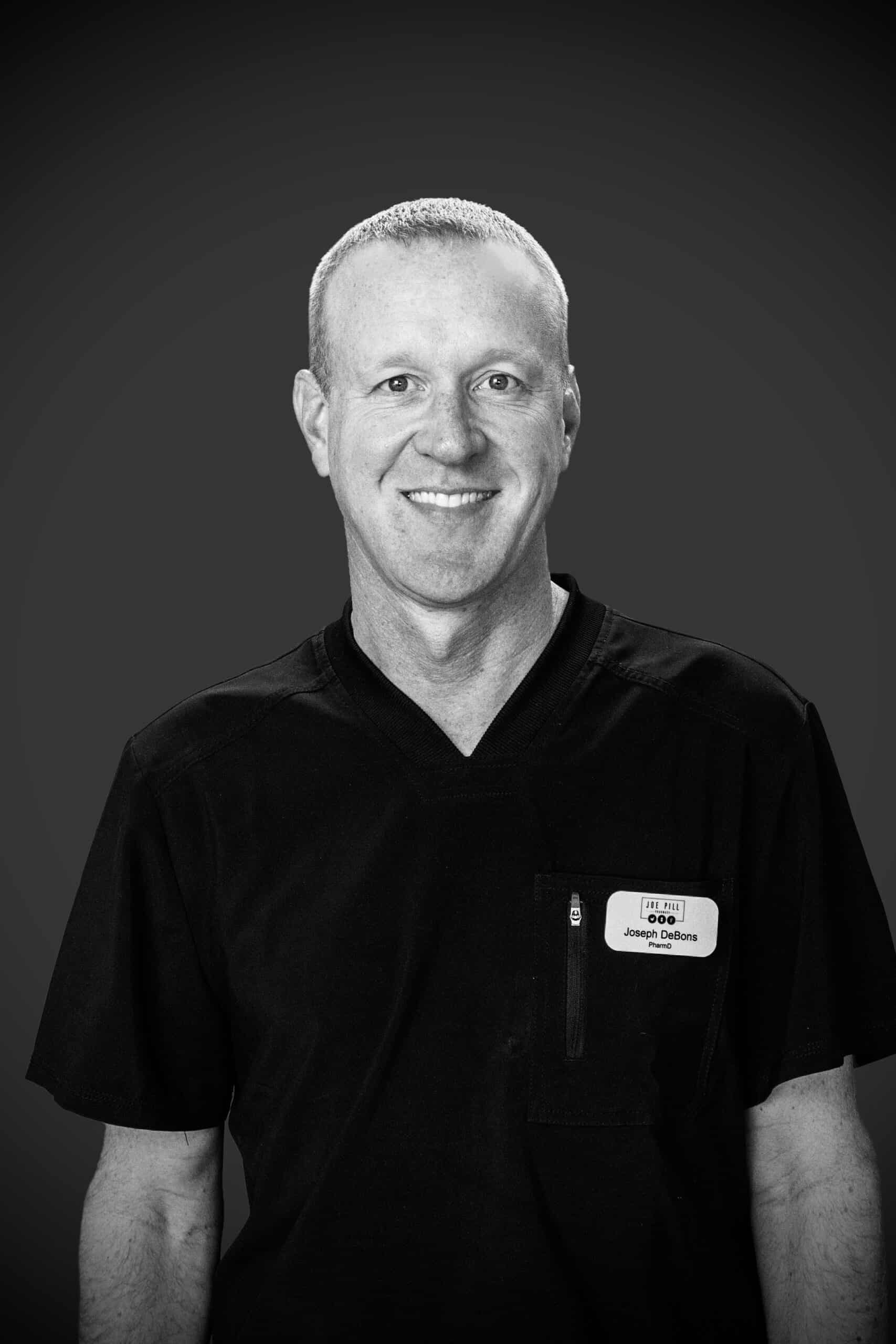 Joseph DeBons, PharmD
After completing undergraduate work at the University of Texas, I graduated from Texas Tech School of Pharmacy with a PharmD degree in 2001. I am inspired by how the practice of medicine is changing and excited to see how the transformative power of telemedicine can benefit my stigma suffering patients. Simplifying the appointment process, expanding digital communication, and elevating my patient's experience are my goals with Joe Pill. I wanted a platform developed for men and women so that they can voice their health concerns privately and improve their lives!  I also am proud to work with a team of doctors who understand the benefits of telemedicine and providing solutions for the patients who choose Joe Pill.   
Joe Pill Telemedicine Providers
Joe Pill works with and connects patients with a team of independent, qualified licensed providers to determine whether the prescription services offered by Joe Pill are right for you, the stigma suffering patient.   Patients are provided a link to an affordable telephone visit for only $35.  Although the network of providers is independent and not employed by Joe Pill, they are committed to providing discreet health care solutions with affordable prices.   Together, the providers works closely with Joe Pill to provide for stigma suffering patients.  
You can ask us anything
We understand that the topics of erectile dysfunction, cold sores, and herpes can be uncomfortable, but we encourage you to reach out to us with any questions you have. Our mission always has been to create an open, comfortable environment where people can ask questions and get good information, without worrying about an in person visit to the doctor and pharmacy.  So contact us with any questions you have, and we will reply professionally and discreetly.