Meet the team that delivers you the power of

preventive healthcare

 
Our Story
Our preventive medicine story began 7 years ago.   The holidays were quickly approaching and I had plans to travel to Dallas and celebrate it together with family.  My wife's grandmother was very upset because she had endured a hard year of various medical problems:   joint pain, an earache, an eye infection, strep throat, nausea, and a skin infection.  She decided that she would be taking too big of a health risk to travel and made plans to stay home.   She was upset that she would be alone for the holidays and would not be able to see her family.  I reached out to a local physician and explained

the situation.   The physician kindly approved a preventive care pack for her and I prepared it so that she could easily travel with it.  That same grandmother (age 95) travels today, 7 years later, with her Joe Pill Prescription Pack!  We hope you like preventive medical care as much as we do!

 
Joseph DeBons, PharmD
After completing undergraduate work at the University of Texas, I graduated from Texas Tech School of Pharmacy with a PharmD degree in 2001. I am inspired by how the practice of medicine is changing and excited to see how the transformative power of preventive healthcare via telemedicine can benefit my patients. Simplifying the appointment process, expanding digital communication, and elevating my patient's preventive care experience are my goals with Joe Pill®. For too long, medical care has remained focused on addressing patients after they get sick.  We are happy to be at the forefront of preventive care and wellness.  I wanted to develop joepill.com for all patients so that they can voice their health concerns privately and improve their lives in a complete way!  I also am proud to work with a team of healthcare providers who understand the benefits of telemedicine and preventive care solutions for the patients who choose Joe Pill®.  We hold the highest standards from our medication suppliers and our pharmacy is LegitScript approved to assure patients of our commitment to excellence.  I chose the name "Joe Pill" because that's what my patients call me…  and it is way easier to spell, say and remember than my real last name: "DeBons"!   
:
Joe Pill Telemedicine Providers
Joe Pill® works with and connects patients with a team of independent licensed providers to determine whether the prescription services offered by Joe Pill

®

are right for you, the patient seeking preventive care.   Patients are welcome to seek or utilize their own providers to approve medication using Joe Pill

®

.  Joe Pill

®
does provide a link to an affordable telephone visit with an independent provider for only $35. Providers work independently and no provider is employed by Joe Pill®.  If you have a provider that would like to prescribe our preventive care packs, have them email us at: info@joepill.com 
Preventive Health Care
Although preventive health care has been recognized in the United States since 1954, preventive healthcare is now poised to gain traction in society.  The goal of preventive medicine is to promote health and well being and to work to prevent illness, disability, and death.  Today, we commonly see preventive health in practice.  Taking antibiotics before dental visits, taking bowel preps before a colonoscopy, taking medications to treat obesity, receiving immunizations, getting malaria treatment prior to traveling, taking blood thinners to prevent heart disease and stroke, injecting insulin to keep glucose levels in check, and taking medications to treat bone disease and fractures are all commonly seen preventive medicine options provided today.  Joe Pill® will be at the forefront of improving and expanding the preventive health of Americans.  There is definitely a need to accommodate preventive health patients.  Our approach appeals to traveling patients, patients living in underserved areas, patients who fear waiting rooms full of other sick patients, patients who cannot leave work or home easily, patients traveling to foreign countries that do not handle affordable or safe medication that is approved by the FDA, and more.  Not everyone is approved for a Joe Pill Prescription Pack™, make an appointment today to see if you qualify for quality preventive healthcare!  My favorite part about offering preventive healthcare is hearing the stories of how it has improved our patients' lives.  The stories are incredible:  from exotic travel to lifesaving medication situations.  My favorite part of preventive care is to equip front line healthcare providers with the preventive medicine that allows them to do their job even better.  Have a story of how preventive care has helped you?   Please send to:  info@joepill.com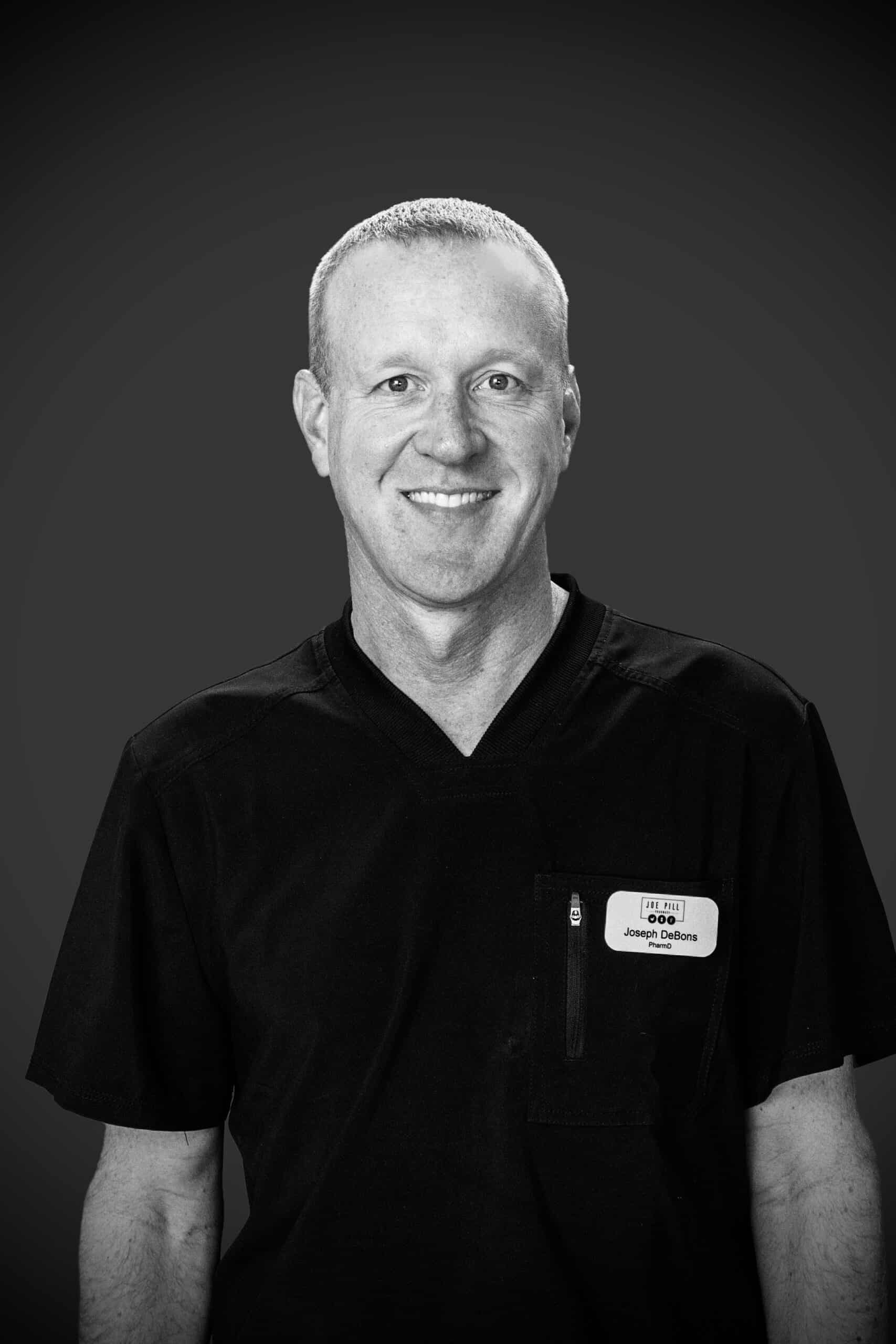 You can ask us anything
Contact us with any questions you have, and we will reply professionally and discreetly.