U.S. LICENSED HEALTHCARE PROVIDERS

U.S. LICENSED PHARMACY

COMPREHENSIVE ONLINE VISIT

LEGITSCRIPT CERTIFIED

15 PRESCRIPTIONS INCLUDED

FREE DELIVERY

MODERN PREVENTIVE HEALTHCARE

OPTIONAL ADD-ONS AVAILABLE

100% ONLINE
25% OFF LIMITED TIME OFFER EXPIRES:
 WAS $199 
LIMITED TIME OFFER
ONLY $149
APPOINTMENT PLUS
JOE PILL PRESCRIPTION PACK™
IN 3 EASY STEPS ↵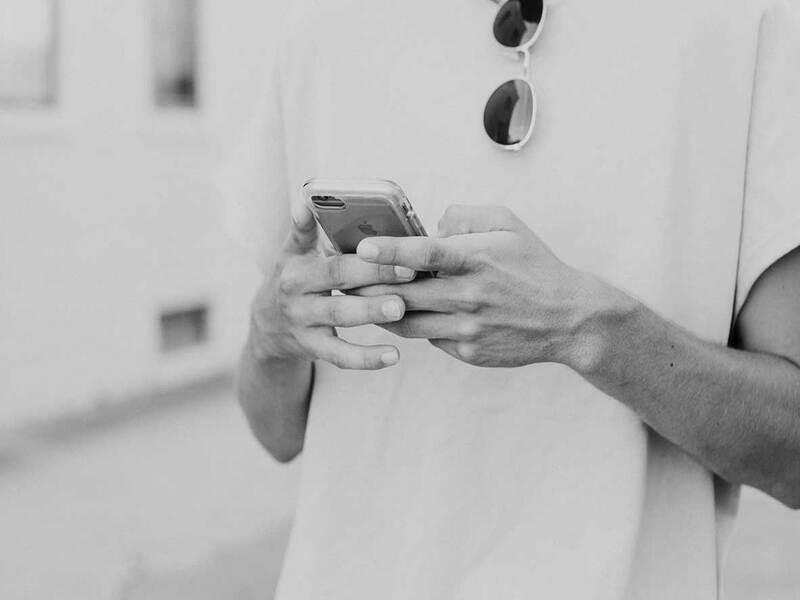 STEP 1:  
FAST, EASY & DISCREET TELEMEDICINE VISIT FROM YOUR PHONE 
Fast.  Easy.  Discreet.
Fill out an easy, short online form then have a brief telemedicine visit with one of our outstanding providers.  No more sitting in waiting rooms full of sick patients! 
PREVENTIVE CARE
APPOINTMENT

PLUS 15 PRESCRIPTIONS
STEP 2:  
CUSTOM PREPARATION OF YOUR JOE PILL® PRESCRIPTION PACK™ 
Fast.  Easy.  Discreet.
15 prescription medications in ultralight packaging designed for safety & convenience.   Joe Pill® fully understands your storage space for medications is limited and important.
PREVENTIVE CARE
APPOINTMENT PLUS 15 PRESCRIPTIONS
STEP 3:  
YOUR JOE PILL® PRESCRIPTION PACK™ IS MAILED WITH FREE SHIPPING
Fast.  Easy.  Discreet.
At Joe Pill®, we value your time and health.   We provide your preventive care Joe Pill® Prescription Pack™ to you with FREE shipping. 
PREVENTIVE CARE
APPOINTMENT PLUS 15 PRESCRIPTIONS
"I love the packaging.  So convenient and lightweight, unlike regular bulky prescription bottles"
-Sean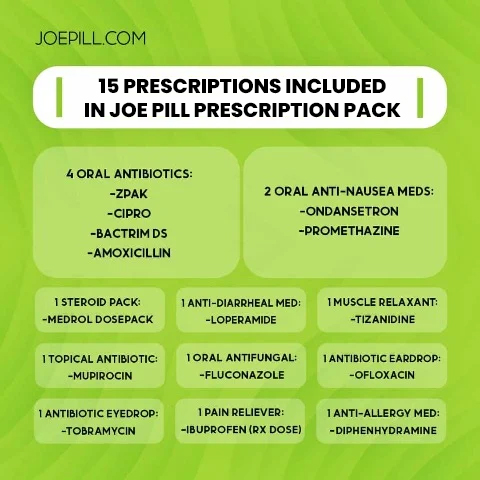 NOW AVAILABLE:
OPTIONAL PREVENTIVE CARE ADD-ON TREATMENTS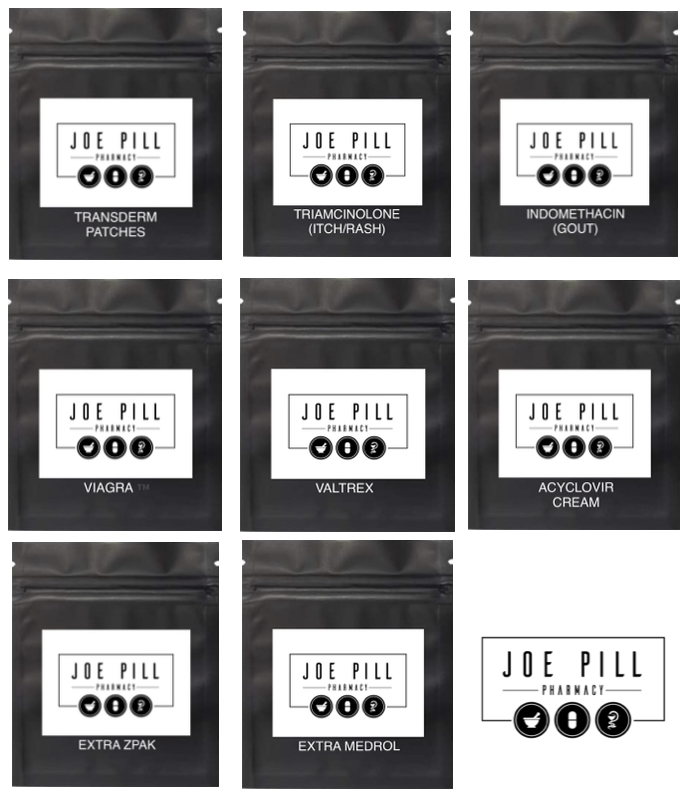 "I love having cold sore medicine ready to go!"
-Nicole
"I like Joe Pill because I just don't want to sit in a waiting room full of sick patients before my vacation"
-Lindsay
"This is the best purchase I have ever made with my HSA card"
-Tori
"I like that I didn't have to touch any  payment machines or door handles at the doctor office or pharmacy"
-Roger
NICE TO MEET YOU, DISCREETLY
Before you meet us, we want you to know that we designed Joe Pill® just for you!  We are committed to overcoming the limitations of traditional treatment options by offering modern preventive healthcare.  Our preventive care goal is for our patients to improve their health by:
improving access to quality healthcare

advancing quality preventive care

limiting exposure to other sick patients

providing quality medication from FDA approved manufacturers

respecting your space with a better packaging solution

reducing your healthcare costs

providing healthcare flexibility and convenience

respecting your time and privacy
"I hope you enjoy Joe Pill® and our commitment to you, the valued patient.  We strive to provide modernized preventive medicine solutions."
-Joe Pill, PharmD.
"Just take my money"
-Phil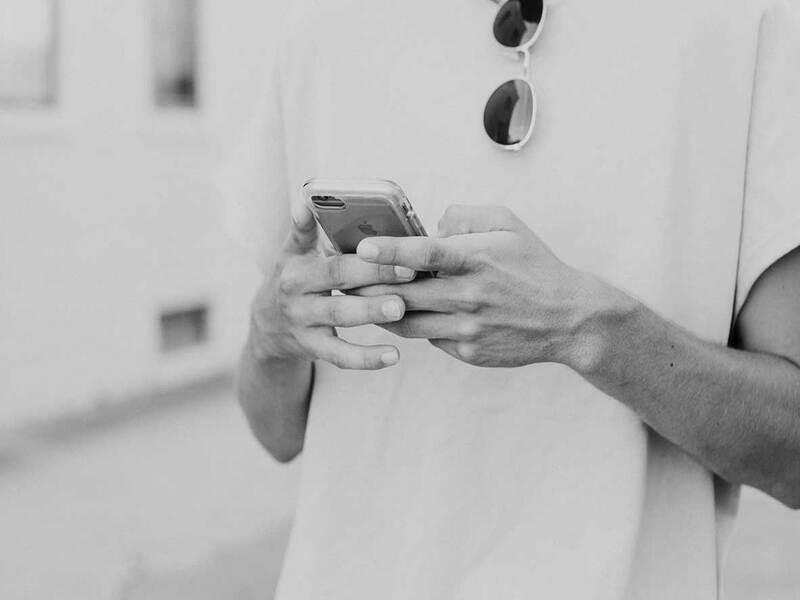 *
 Controlled substances, including amphetamines (such as Adderall) or benzodiazepines (such as Xanax and Valium) are not available through Joe Pill®.
You're going to love this
Unbeatable pricing
Our healthcare commitment is to make sure our patients experience a fast, easy and discreet experience.
Free shipping
A great price and we'll pay for shipping.  We also ship in discreet packaging for your privacy.
Easy to order
Easy credit card payment.  Embarrassed with a traditional appointment?  Problem solved!