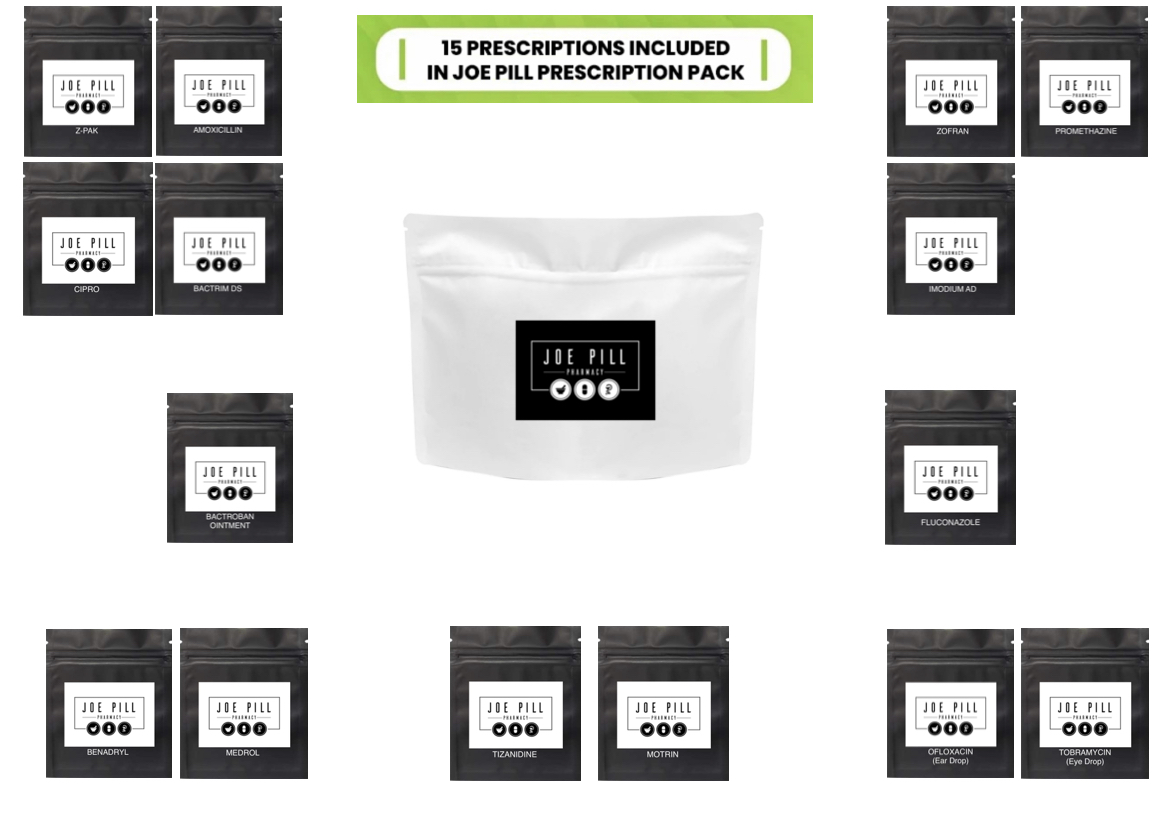 $149 LIMITED TIME OFFER EXPIRES IN: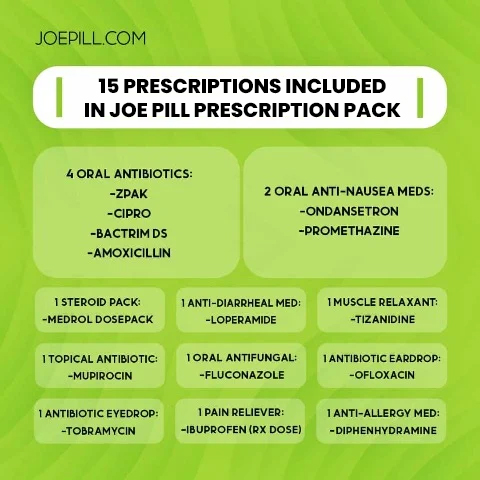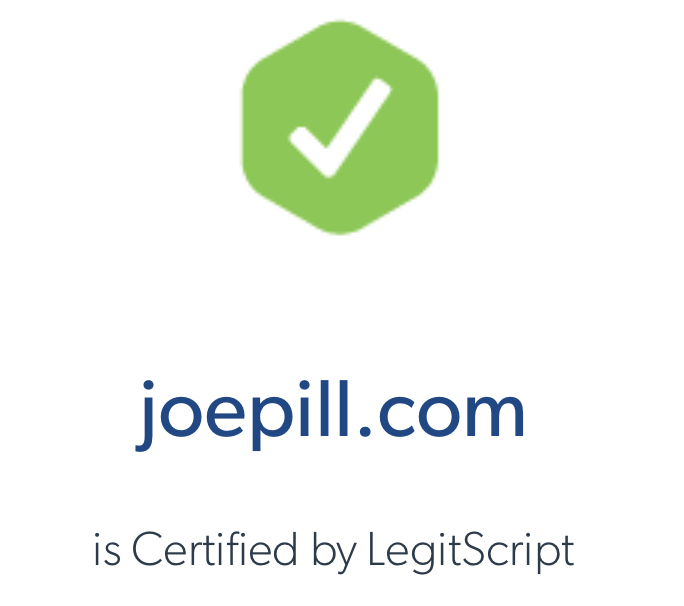 WAS $199 
LIMITED TIME OFFER
ONLY $149
GET YOUR
JOE PILL PRESCRIPTION PACK™
IN 3 EASY STEPS ↓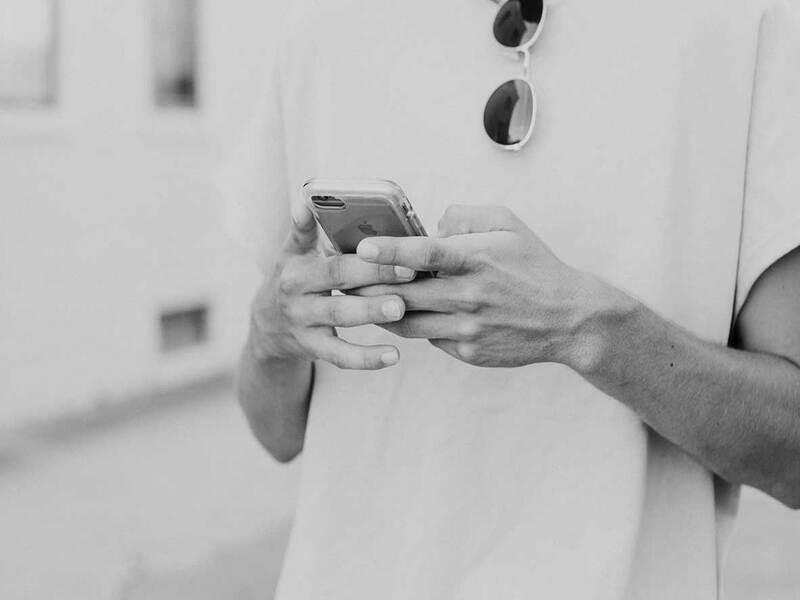 STEP 1:  
FAST, EASY & DISCREET TELEMEDICINE VISIT FROM YOUR PHONE 
Fast.  Easy.  Discreet.
Fill out an easy, short online form then have a brief telemedicine visit with one of our outstanding providers.  No more sitting in waiting rooms full of sick patients! 
FREE shipping!
APPOINTMENT PLUS 15 PRESCRIPTIONS!
STEP 2:  
CUSTOM PREPARATION OF YOUR JOE PILL® PRESCRIPTION PACK™ 
Fast.  Easy.  Discreet.
15 prescription medications in ultralight packaging designed for safety & convenience.   Joe Pill® fully understands your storage space for medications is limited and important.
FREE shipping!
APPOINTMENT PLUS 15 PRESCRIPTIONS!
STEP 3:  
YOUR JOE PILL® PRESCRIPTION PACK™ IS MAILED WITH FREE SHIPPING INCLUDED
Fast.  Easy.  Discreet.
At Joe Pill®, we believe that your time is important and should be enjoyed at full health.  We mail your Joe Pill® Prescription Pack™ to you.  Of course, shipping is always free.  
FREE shipping!
APPOINTMENT PLUS 15 PRESCRIPTIONS!
AVAILABLE NOW
OPTIONAL ADD-ON TREATMENTS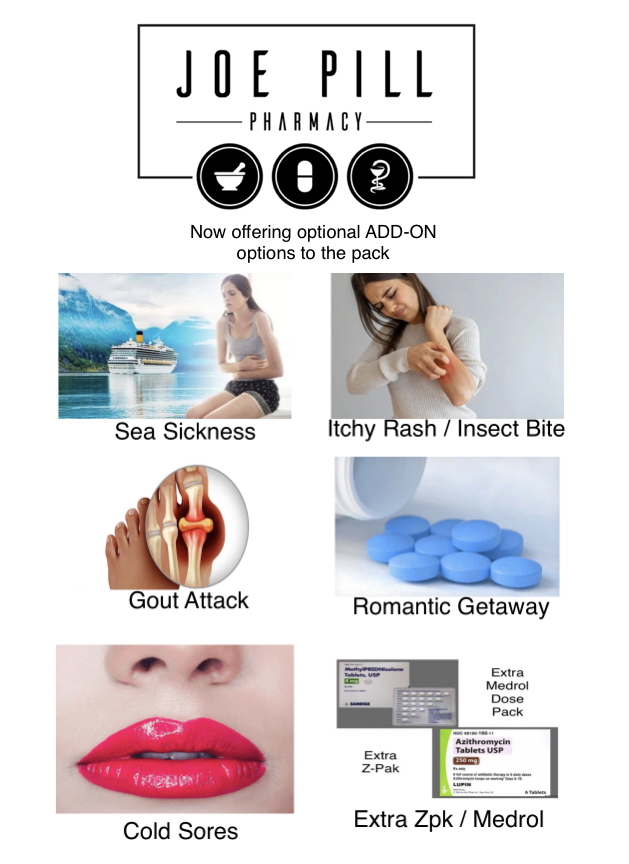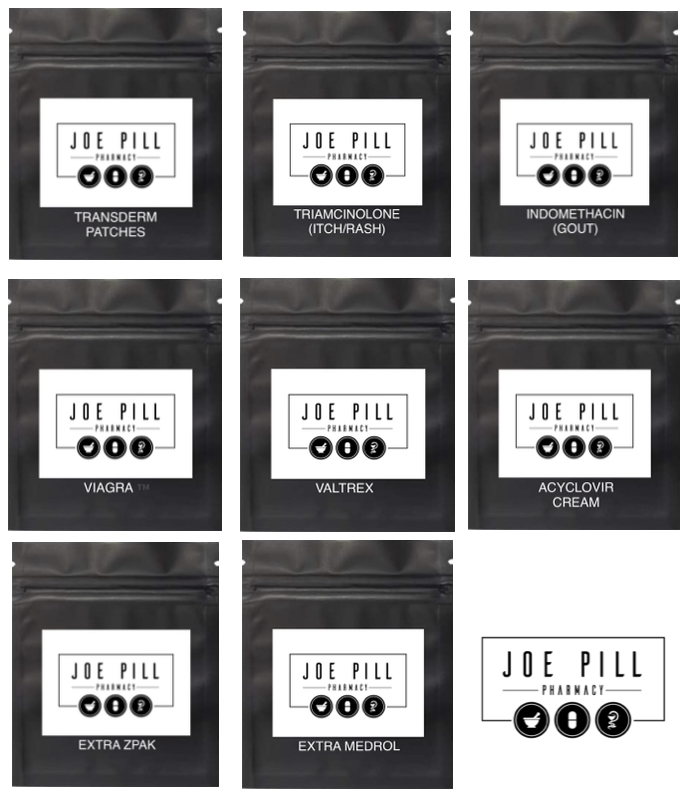 "I love having cold sore medicine ready to go!"
-Nicole
"I like Joe Pill because I just don't want to sit in a waiting room full of sick patients before my vacation"
-Lindsay
"This is the best purchase I have ever made with my HSA card"
-Tori
"I like that I didn't have to touch any  payment machines or door handles at the doctor office or pharmacy"
-Roger
NICE TO MEET YOU…DISCREETLY!
Before you meet us, we want you to know that we designed Joe Pill® just for YOU!  We treat conditions many consider to be challenging with our Joe Pill® Prescription Pack™ and overcome the stigma and limitations patients have from traditional

 

treatment options.   Our goal is for our patients to improve their healthcare by:
improving access to quality telemedicine healthcare

limiting exposure to other sick patients

providing quality medication from FDA approved manufacturers

respecting your travel and storage space with a better packaging solution

reducing your healthcare costs

providing healthcare flexibility and convenience

respecting your privacy

respecting your time
"I hope you enjoy Joe Pill® and our commitment to you, the valued patient.  We strive to provide quality preventive care"
-Joe Pill, PharmD.
"Just take my money"
-Phil
You're going to love this
Unbeatable pricing
Our healthcare commitment is to make sure our patients experience a fast, easy and discreet experience.
Free shipping
A great price and we'll pay for shipping.  We also ship in discreet packaging for your privacy.
Easy to order
Easy credit card payment.  Embarrassed with a traditional appointment?  Problem solved!